Tweet
Five dollars is easy to spend.
We do it all the time on things like this: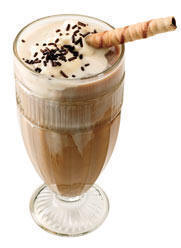 We spend a lot more than $5.00 here.
Some of us even spend $5.00 on things that aren't really even "things."
But when done right, $5.00 can go a long, long way.  What's an extra $5.00 added to your grocery bill?  If you shop every week, that's an extra $20.00 a month, or $240.00 a year.  It adds up, but at $5.00 a time, you'll hardly even notice.  And by incorporating it into your regular grocery shopping, you can make it a habit.
Be a part of the What's $5.00 Challenge:  commit yourself to purchasing an extra $5.00 worth of nonperishable food items to donate to a local food pantry the next time you shop for groceries.  Five boxes of spaghetti.  Five cans of tuna.  Five cans of vegetables.  Five bucks worth of whatever perishable your local grocery store has a smoking hot deal on that week.
These things make a difference that lasts longer than a five dollar latte.
Need some inspiration?  MSN has a great article about what food pantries need, and why. Feeding America is a great resource for finding a local food bank, and many individual food pantries maintain and update websites which list their immediate needs.
With the earthquake, tsunami and staggering loss of human life in Japan right now, a lot of people are starting to ask themselves what they can do to help their fellow man here and abroad.  Our own individual actions can feel so small and insignificant as to seem worthless, but they aren't.  With a small commitment – just $5.00 – you can start a new habit.  When giving becomes a habit, you become an example.  And that makes a big difference.
What's $5.00 to you?  Are you up to the challenge?