Tweet
We bought a juicer.  Rather than carefully reading up on recipes, blending the perfect ingredients and enjoying a healthy and delicious drink, we did what any reasonable person would do:  we took a bunch of random fruits and veggies and tossed them in to see what would happen.
See everything on the counter?  Apples, oranges, cucumbers, celery, spinach, carrots?  It's all in there.  Plus a few more things too.
Well.  That looks…frothy.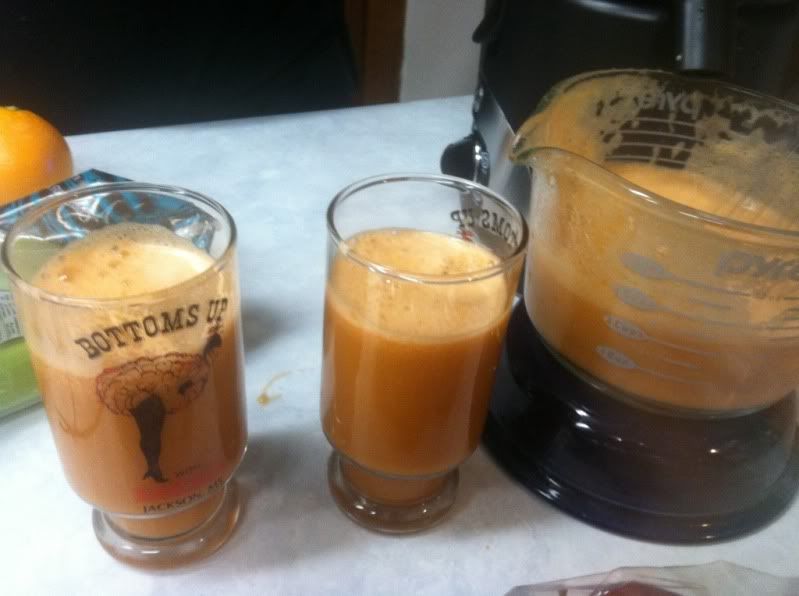 We drank it anyway.  Well, some of it.  It actually got worse and worse the more we drank.  The word "gross" doesn't do justice to it.
We've used recipes ever since then.  Much, much better.
***
Love Wordless Wednesdays?  Link up your Wordless Wednesday post below!