Step one:  put the toddler to bed in his room.  Books are read, cheeks are kissed.  Boy is tucked in.  All is well.
Step two:  put on sassy outfit for the husband.  Appreciative comments are exchanged.  Kisses and snuggles are swapped.  All is well.
Step three:  venture upstairs to our room for the night.  Discover a line of trains at the foot of the bed, and a little pair of socked feet sticking out from under our quilt.
**insert sound of record skipping**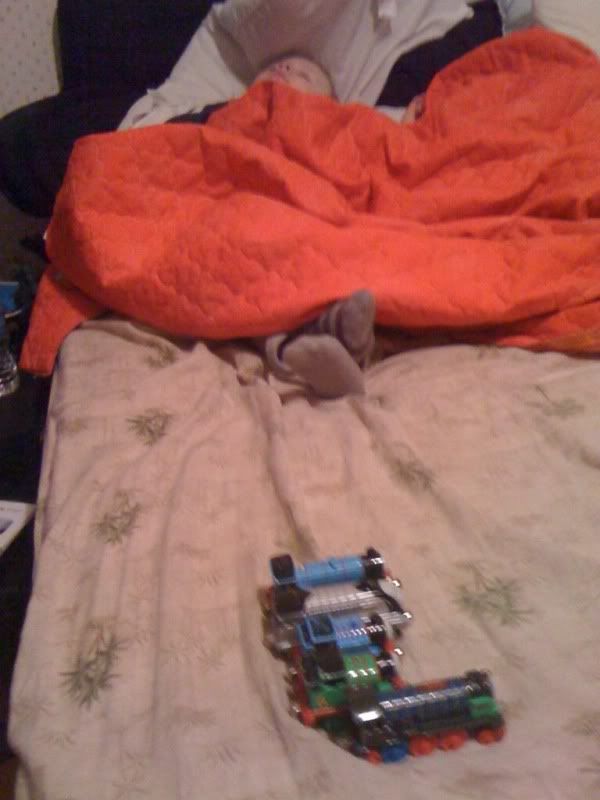 Sigh.  This is not where I tucked him in!
Step four:  put away the sassy outfit for another night.  Put on sweats and a t-shirt.  Return downstairs for a night of television and Facebook.
Step five:  have a good laugh.  Not exactly what we had planned for the night, but darn it, that's cute.