Do you know what a photobomb is?  When a perfectly good photo is ruined by some inopportune interruption that gets forever caught on film?  That's a photobomb, and we have one.
Jack got photobombed this weekend.  We stopped at Kopp's for some frozen custard, and since Jack decided to bogart my entire dish of custard we thought we'd get some photos of him.
But do you see what I see?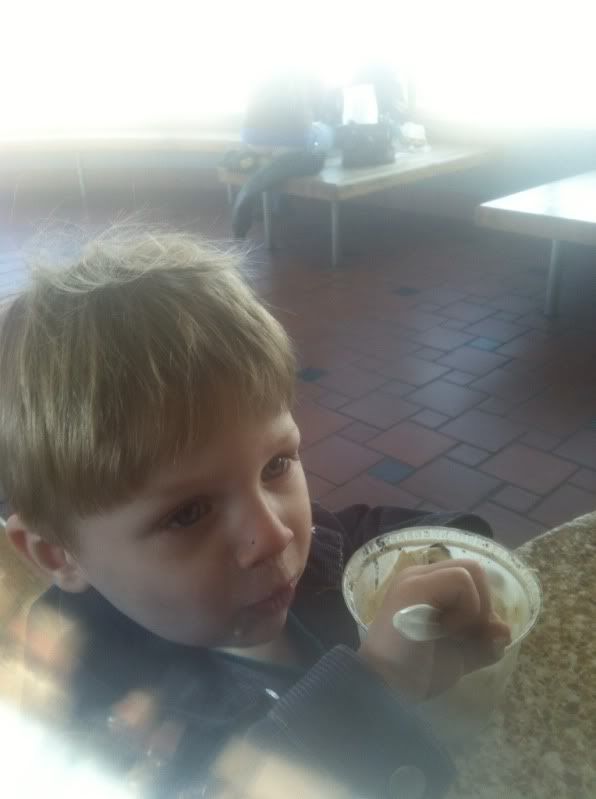 The lighting is terrible.  There was nothing but glare no matter what I did, but I tried.  Maybe the bomb is a little more clear in this photo: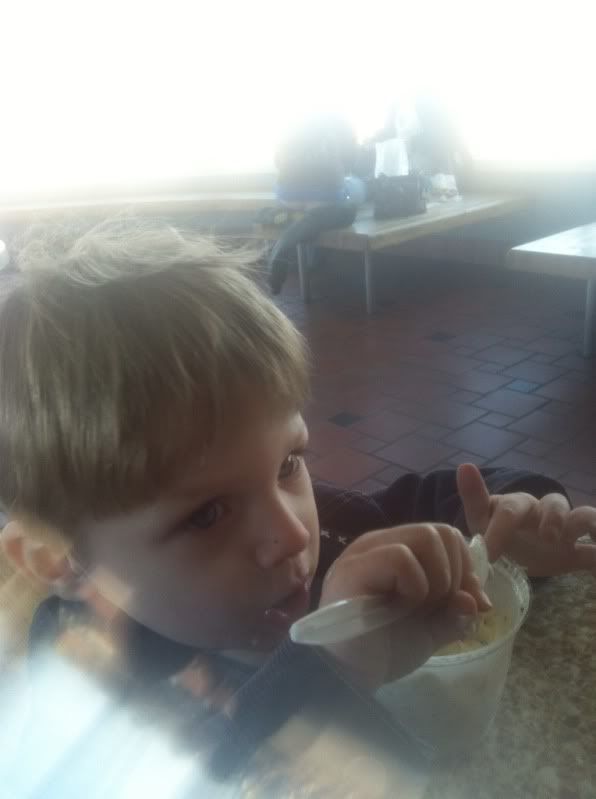 Do you see it now?  In the background?
Here, I'll help:
That's a butt.  Some gal in the background had her pants so low that you could see the entirety of her butt.  How does one not notice this stuff?  Did she not feel a draft?  Was there no breeze?  Help me understand.
The extent of the whole thing was truly amazing.  I mean, come on!  How do you not feel that?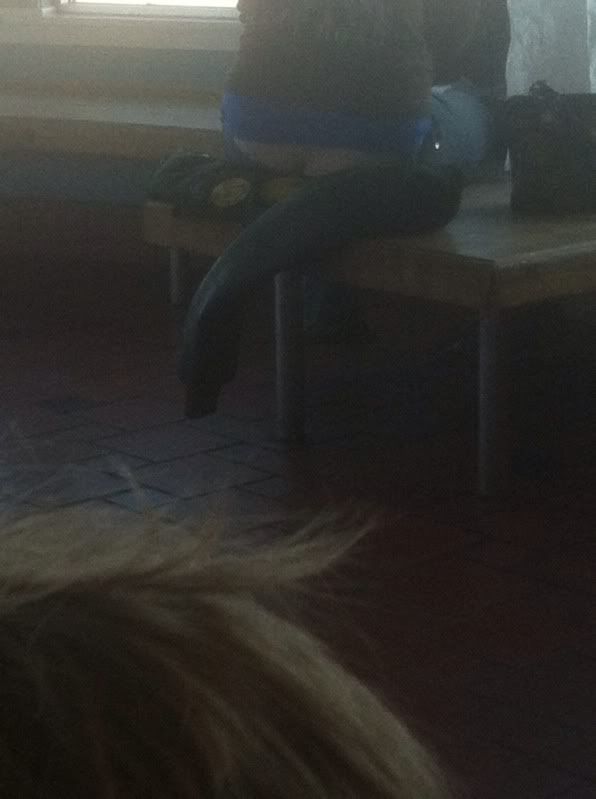 Since we're all grown ups, we sang a little round of "I see the moon, the moon sees me" before we left.
Let that be a lesson to everyone:  be aware of your butt, lest it turn up on some mom's pictures of her kid eating custard.